October 3, 2023
The Foodie Special: 8 Best Restaurants in Mamsha Al Saadiyat
Where can you head to in Abu Dhabi that offers you not one, but many stunning restaurants and cafes to choose from, each with its own unique concept? The answer, of course, is Mamsha Al Saadiyat! A stunning promenade that lies next to the beautiful Soul Beach on Saadiyat Island, this foodie destination has everything that you've craved and more: artisanal burgers, handcrafted pizza, healthy but yummy treats and even a variety of specialty coffees to choose from. Mamsha Al Saadiyat's cafes and food spots offer you a slice of Japan, France, the Amazon, the Levant and more, all within a few hundred metres of each other.
Here are a few of the top restaurants in the area, in no particular order:
1. Black Tap Craft Burgers & Shakes
From NYC to Abu Dhabi, Black Tap at Mamsha Al Saadiyat brings a fresh and fun take on the iconic burger joint. Serving award‑ winning traditional craft burgers with greater USA Omaha beef patties, as well as Wagyu beef burgers or crispy chicken burgers, the menu at Black Tap caters to different tastes. Black Tap's black bean vegan burger is hands down one of the best burger choices for plant-based diners, while the regionally ‑inspired falafel burgers are surefire crowd pleasers. Drop in and enjoy this no‑fuss, upscale dining spot.
2. Alkalime
This community restocafe offers a conscious dining experience in a serene setting along the pristine Mamsha beachfront. The cafe's seasonal menu, packed full of feel‑good dishes, is ever‑changing with what Mother Nature is producing. Alkalime is also one of the most popular breakfast spots in Mamsha Al Saadiyat – choose to order your breakfast eggs as a yummy Shakshuka, Heuvos Rancheros, greens-filled omelettes or over avocado toast. The cafe itself is done up in natural, raw materials and is a great place to work from. Guests who enjoy Alkalime's healthy and homegrown creations, can also choose to shop from the retail corner in the cafe. 
3. Beirut Sur Mer
Escape to the Levant with a succulent range of mezze and the refreshing tastes of the ocean. This elegant culinary experience is poised along the sandy shores of Mamsha, overlooking the sparkling turquoise waters. 
Beirut Sur Mer is the winner of the Michelin Guide's Bib Gourmand award in 2022 and 2023, cited for its good quality, good value cooking. Sample the menu with its traditional yet inventive Lebanese-Levantine fare, and you'll see why. Don't forget to try the fresh local seafood and the authentic mezze.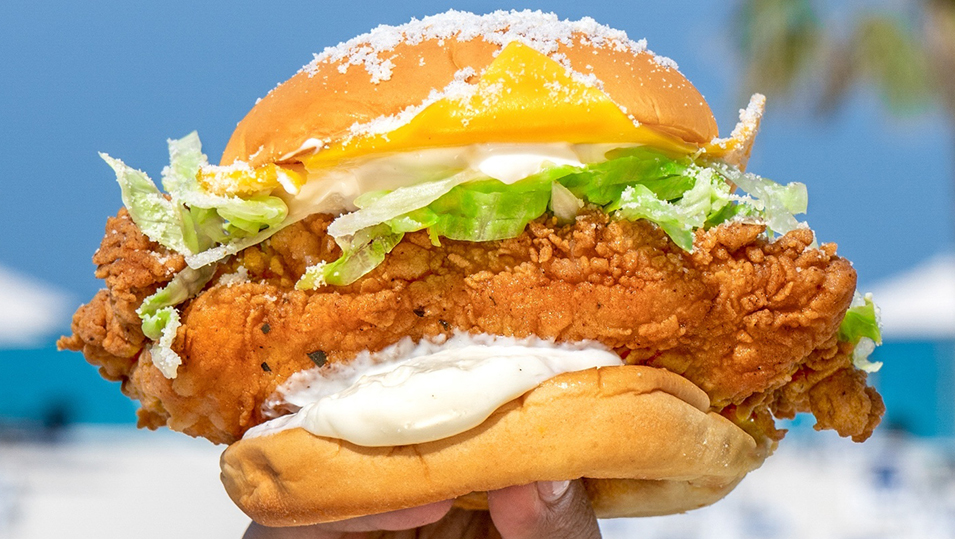 4. Pickl
Leaning on the concept of simple, but not basic, Pickl prides itself on making great burgers, with no gimmicks, and no nonsense. The responsible fast‑food joint ensures all sauces, spice blends and pickles are freshly‑made on the premises every day. 
You can choose a chicken sando and turn up the heat level to as far as you're comfortable with, or you can opt for a classic grain fed beef-cheeseburger. Pickl also offers a range of Impossible burgers and delicious shakes and ice cream sandos for the perfect sweet finish. 
5. Raclette Brasserie and Café
At this unique Mamsha Al Saadiyat café and licensed brasserie, French fare meets Amazonian vibes. The interiors are inspired by the rainforest and the menu is inspired by the French capital of Paris. The brasserie pays tribute to its namesake ingredient in a number of ways… Raclette is not just a cheese dish, but a dining experience and cultural landmark. 
If you've never tried Raclette before, this is a great place to start. Like its Swiss counterpart, the Fondue, Raclette uses melted cheese but the cheese is melted through grilling, resulting in a slightly crispier texture. The cheese is then used to coat a variety of veggies. 
6. Niri Restaurant & Bar
Looking for your sushi fix at Mamsha Al Saadiyat? We've got you sorted with this homegrown, fully licensed Japanese dining spot. 
This distinctive and inclusive neighborhood yakitori restaurant is enhanced by the earthen materials and stylish, minimalist interiors, reminiscent of Japan. You can opt to try out the Niri tasting menu for two, or order a la carte.
7. Antonia Restaurant
Antonia is not just another pizza place. With just one bite, you'll know that this dough is truly something special. Made with rustic Italian flour and a few other ingredients, each slice traces its origin to a 50‑year old sourdough starter, resulting in light and easy to digest, incredibly tasty pizzas. 
This retro 70s style cafe is not just one of the prettiest spots on Mamsha; it also has a lovely view of the beautiful waters at Soul Beach. And while you're feasting your eyes, your tastebuds get the pick of Italian cuisine – antipasto, pasta and Roman suppli or fried risotto balls to name just a few items. 
8. Local
Another popular Mamsha Al Saadiyat breakfast spot, Local was born out of Abu Dhabi in 2018. 
This lifestyle brand combines inspiration from the capital with Western influences, representing its founders and the communities it serves. Local's focus is on the quality of its products and services, with a curated retail area in addition to a coffee shop. 
On the menu you'll find a whole bunch of classics, including some with a nod to regional flavours, such as the Zaa'tar bagel. The cafe's sourdough sandwiches use freshly baked rye, spelt and Eirkorn wheat sourdough bread. 
Have you tried any of the spots on our list of best restaurants in Mamsha? If you want to explore restaurants and cafes on Mamsha that we haven't covered, do check out the full list now.